At
Avellino Coffeehouse
, located on Railroad Avenue, customers seek us out for our
outstanding coffee
and our
signature baked goods
such as our scrumptious muffins, our delectable scones, savory cinnamon rolls, our appetizing breakfast burrito and much more! Are you tired of feeling "different" because you want great taste
and
gluten free? Then come to
Avellino Coffeehouse
and treat yourself to a large selection of
regular and gluten free American pastry items
baked fresh daily with only local ingredients.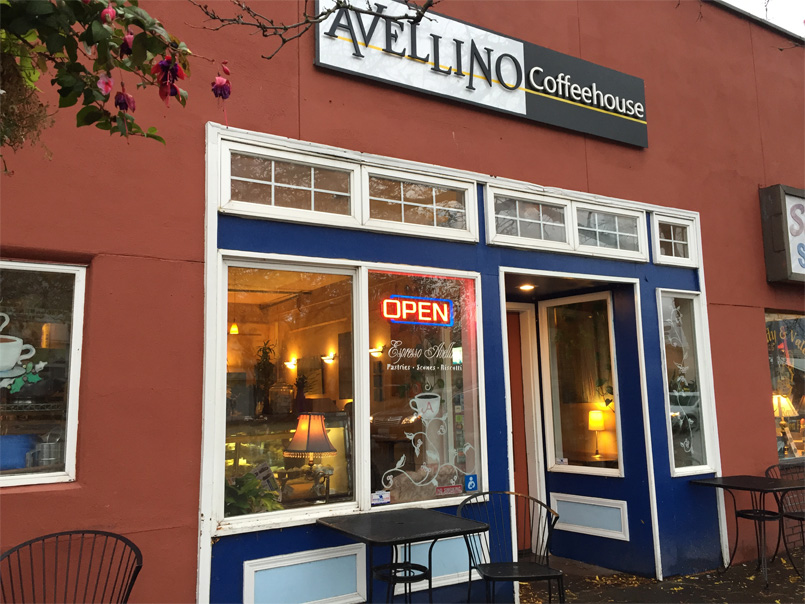 Fresh GLUTEN FREE Baked Goods Every Day! - All of our gluten free baked goods are prepared fresh every day at our sister store, Avellino Gluten Free in Bellingham! They are delivered daily to Avellino Coffeehouse for your enjoyment!
At
Avellino Coffeehouse
, our hallmarks are
quality, variety
, and
consistency
! Exceptional quality goes into both our baked goods as well as our coffee. If you want coffee like you've never had before - world class coffee with a bouquet that consumes your senses, a full coffee that exquisitely captures that perfect balance of body, acidity, and flavor, then
Avellino Coffeehouse
is your next stop! Our coffee is so famous because it is made with a "
premier blend
" - a triple origin bean from Indonesia, Guatemala, and Brazil. Our beans are roasted locally at Lotus Coffee Company so you can enjoy
premium gourmet coffee
right here in
Bellingham
!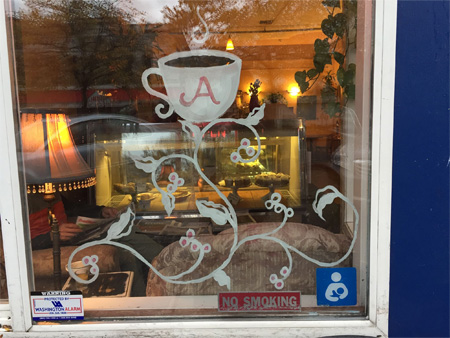 Depending on your mood and the weather, choose from our
refreshingly tantalizing cool drinks
or
hot energizing espresso concoctions
. Hot and thirsty? Try a ginger blast, or an espresso frappe, or perhaps an Avellino fantasia. Cold and tired? Rejuvenate with our homemade caramel latte, or how about a hand-grated chocolate mocha, or maybe a smooth, yet robust americano or straight up dopo.
---
Avellino's Secret Sauce!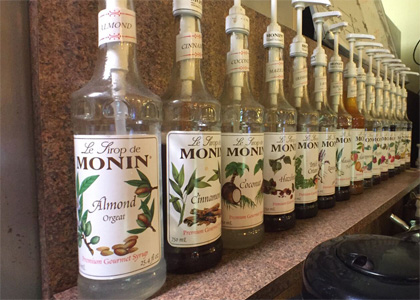 At Avellino, we create our
caramel sauce
in house and it's the key ingredient in our mochas and lattes! And when you order a mocha, choose from
regular chocolate, white chocolate
- both sugar free and regular, and
Mexican chocolate
that can be melted into your milk-or go for all three! We also offer our customers premium quality
Monin syrups
that are considered the gold standard for hot beverage accented sweet flavoring.
---
When it comes to atmosphere,
Avellino Coffeehouse
offers an "
at-home" feeling
accented with upbeat lively music and displays of local artwork,
a laid-back environment, along with a welcoming and comfortable atmosphere.
In addition to stimulating conversations, people come to our Bellingham coffeehouse to read, write and simply to relax.
Because we are a business that serves the needs of our community,
Avellino Coffeehouse
supports local artists with our
rotating gallery of artwork
- on display throughout our Coffeehouse. Avellino is proud to exhibit a broad array of artwork that represents the best that
Bellingham
has to offer. What better pairing than coffee and art! We also provide a
community bulletin section
that lists
cultural activities
and
entertainment acts
in Bellingham.
Avellino Coffeehouse
has been a mainstay and
community hub
in downtown Bellingham for nearly two decades, in part, because
we treat our customers like family
. Talented and friendly baristas serve your orders with flair and a smile!
So if you long for
friendliness over snobbery
, and you appreciate the value that comes with a
fair price for an exceptional product
, and you want to experience
personable, outstanding customer service
, then we invite you to make
Avellino Coffeehouse
your new home away from home!